Frequently Asked Questions
Updated 9/8/2021
Constitution and Council
The Tribe's constitution, approved by the Tribal council on January 31, 1953, provides for the administration responsibilities of Tribal government to be handled by the popularly elected six-member Stillaguamish Tribal Council. The Tribal Council is composed of a Chairman, a Vice Chairman, a Secretary, a Treasurer, and two Members.
Click here for a list of all departments and services offered by The Stillaguamish Tribe: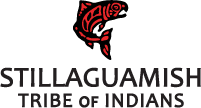 ---
3322 236th ST NE
Arlington, WA 98223
---
Info
---
Monday – Friday:
8:00 a.m. – 4:00 p.m.
Saturday, Sunday:
Closed
---