Planning Department
Updated 11/2/2021
The Stillaguamish Tribal Planning Department started with the 1998 Tribal Comprehensive Plan. Since that time the department has worked in a variety of fields including, but not limited to: land use issues, utility management, transportation planning, road construction and maintenance, grant writing and cultural resources.
236th Avenue NE Safety Improvement Project
The Stillaguamish Tribe of Indians is making safety improvement and environmental enhancements along a 1.2 mile corridor of 236th Avenue NE In Snohomish County, Washington. Featuring roadway and environmental improvements between 13th Avenue and 35th Avenue NE, the project will make the roadway safer for all users.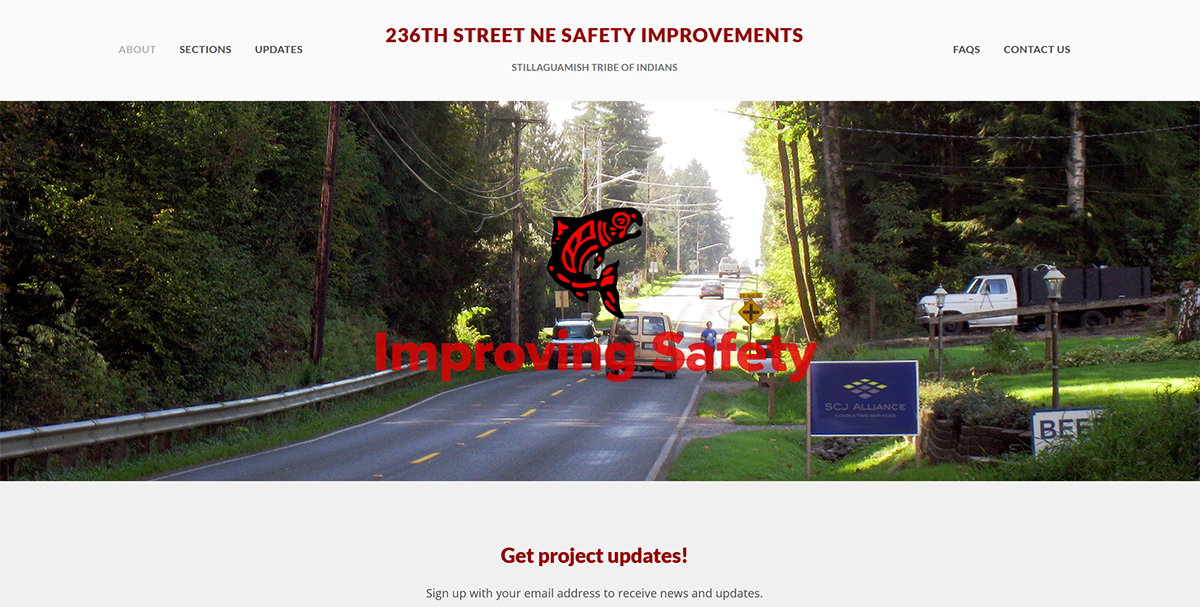 ---
Contact Info
If you have any questions for the Stillaguamish Tribe's Planning Department, please use the Contact Form for Planning Department to the right.
Stillaguamish Tribe Planning Department
Phone: (360) 652-7362
Fax: (360) 659-3624
Mailing Address:
Stillaguamish Tribe of Indians
Attn: Planning Department
3322 236th St NE
Arlington, WA 98223
Physical Address:
Contact Form for Planning Department